DIY Recipe | Body scrub with turmeric & coconut oil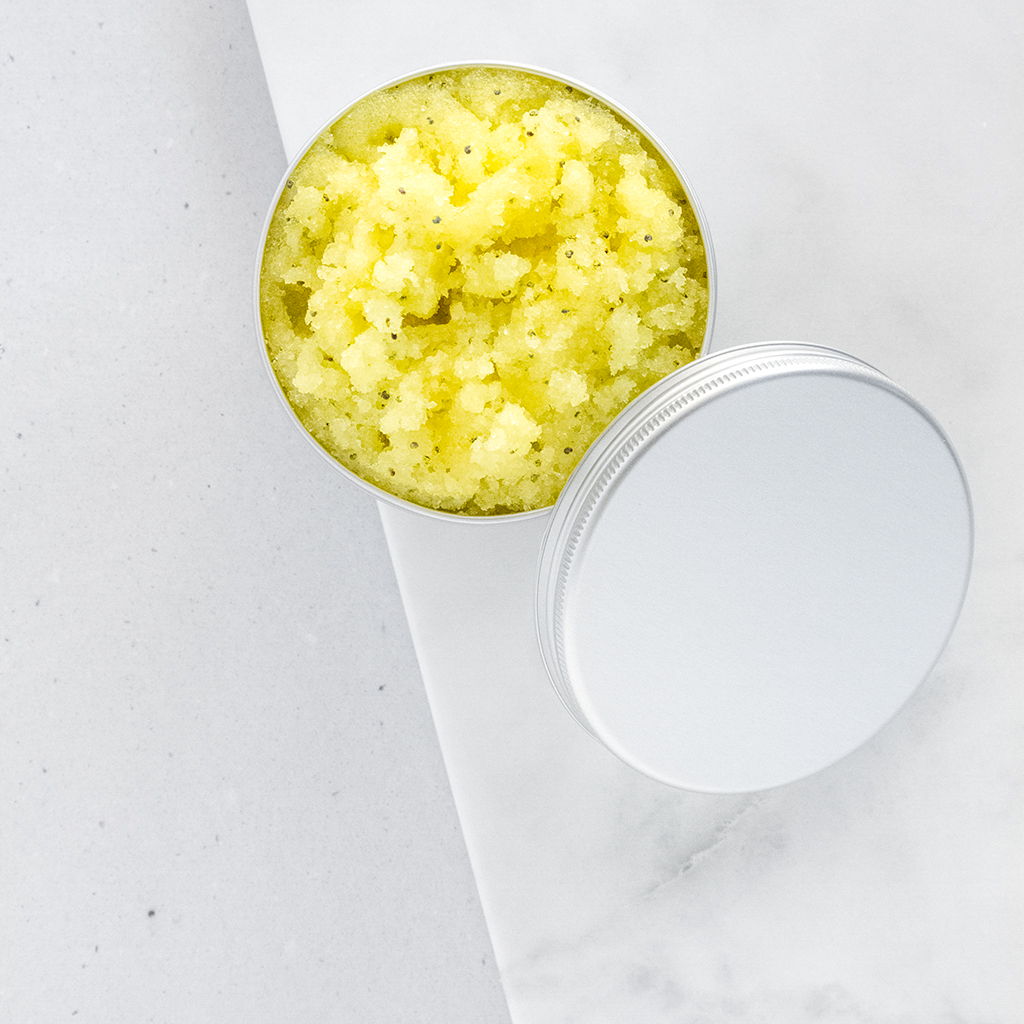 Winter is here and with it comes the desire to lie down in foam bathtubs full to the brim. If it weren't for the shriveled fingers, I'd probably hibernate in the bathtub. No matter how long the bath lasts, with a homemade body peeling for smooth skin, the wellness effect can be extended far beyond the bathing pleasure. And then you are prepared for the next date.
Coconut Lime Body Scrub with only 5 ingredients
The sugar-based body scrub contains turmeric, which has an antioxidant and anti-inflammatory effect and gives the scrub its beautiful colour.
Coconut oil nourishes your skin and protects against moisture loss. Organic essential lime oil is used for the fresh scent. Together with the natural coconut scent, you bring summer into your bathroom again.
For 200ml
140g sugar
55g organic coconut oil
2 tsp blue poppy seeds
1 pinch turmeric
6 drops of Organic Lime Essential Oil
1 lid jar for filling
preparation
1 | Mix the sugar, blue poppy seeds and turmeric in a bowl.

2 | Add liquid* coconut oil and stir. The peeling now turns light yellow.

3 | Add the essential oil, mix the mass thoroughly and fill into a glass lid.
*Note: Coconut oil has a melting point between 21 and 25 degrees. Therefore: melt solid coconut oil in a water bath. Do not heat above lukewarm.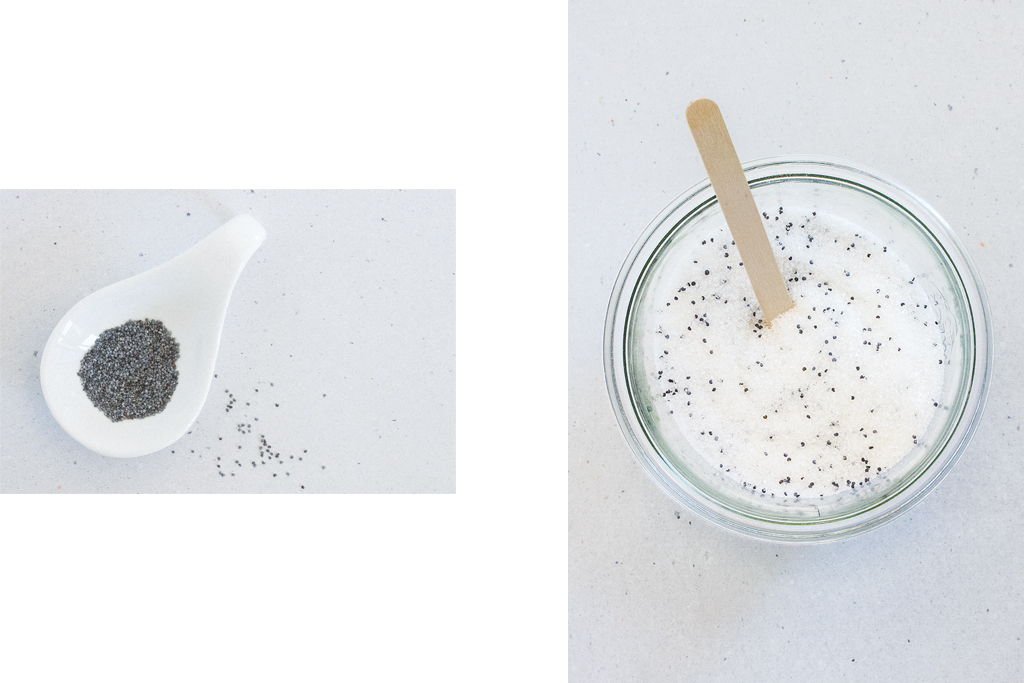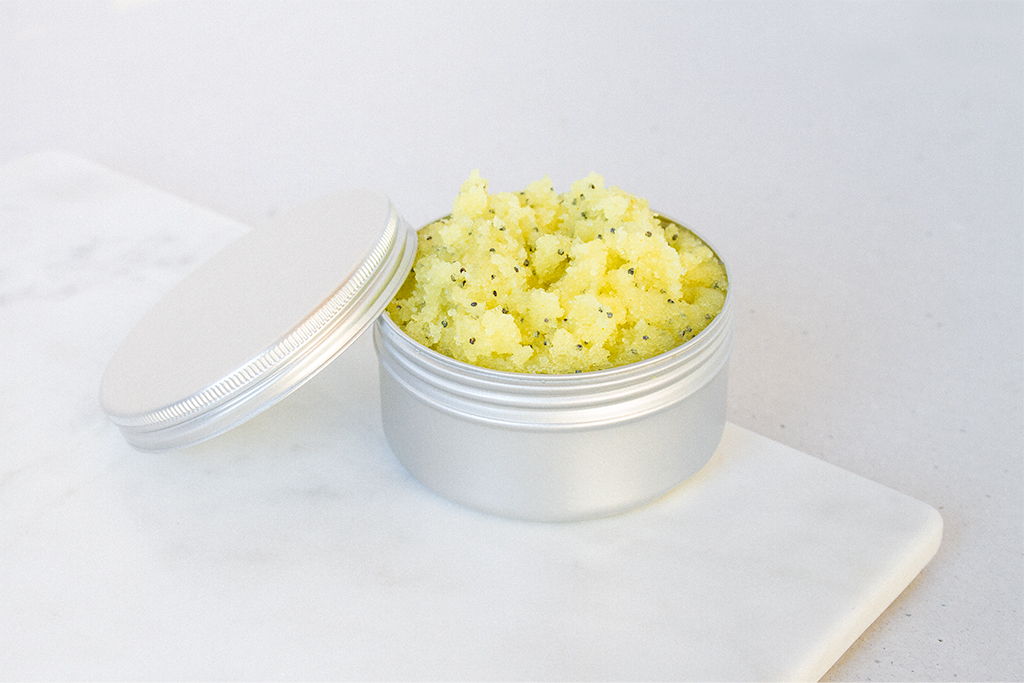 application and durability
Apply to damp skin once or twice a week after bathing or showering, massage in and rinse off with water. Closed and kept dry, the peeling lasts for more than a month. If water gets in, pour it out after use.
Tips for shopping
Major distributors: Sugar, coconut oil (make sure that it is organic, this is usually the only way the natural coconut scent has not been filtered out.), blue poppy seeds (baking department) and turmeric (spice department).
Drugstore: lime essential oil.